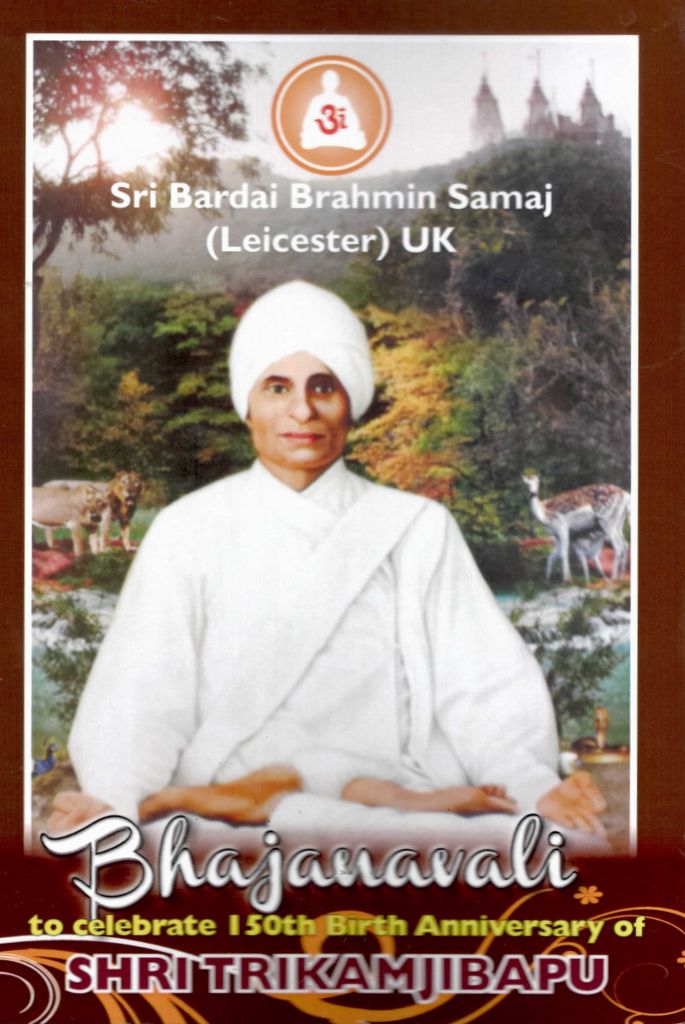 On Saturday 19th October 2013, OUR Samaj had another milestone by the launch of Trikamjibapu's Bhajanavali (book of traditional and modern bhajans, with bhajans and lifestory of OUR Bardai Brahmin Sant Trikamjibapu). Each member household has been given a free copy. There will also be a chance to purchase (details to follow).
Here, Bardaionline is proud to present a page dedicated to Trikamjibapu's Bhajanavali. Please use this page to comment on the Bhajanavali either by using the comments feature below or through the contacts page
Comments will be used to improve future Samaj publications.
Join the Bhajanavali Facebook Page and share videos, lyrics and thoughts…more
PLEASE do not use this page or the Facebook Group for advertising, SPAM or other unrelated links as they will be removed.
Related Links:
NEW – Bhajanavali Playlists:
Bhajanavali Hinduism Features.