We have received the following sad news :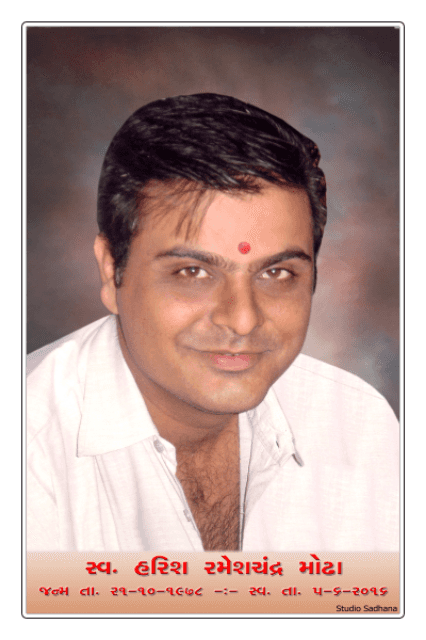 Harish Rameshchandra Modha 1978 – 2016
It is with great sadness that we inform you of the passing away of Mr Harish Rameshchandra Modha on Sunday 5th June 2016.
Originally from Gorana gaam, the family had been living in Baroda for the past few years having moved there from Porbandar.
He passed away in a hospital in Baroda, India, after a brief illness. He was 37 years of age and leaves behind his wife, Anjali and two sons, Parth and Dhairya.
He also leaves behind his mother, Mrs Vijyaben Rameshchandra Modha, and sisters:
Divya Yogesh Dave (Leicester)
Dipa Kishore Joshi (Baroda)
Dharmistha Dilip Odedara (Porbandar)
Raxa Bhavesh Joshi (London)
We pray that his soul finds everlasting peace at the feet of Shree Hari.
Our Condolences and Deepest Sympathies go to the family.
Please pass this information to all our friends and relatives who need to know.
Aum Namah Shivai. Aum Shanti Shanti Shanti.