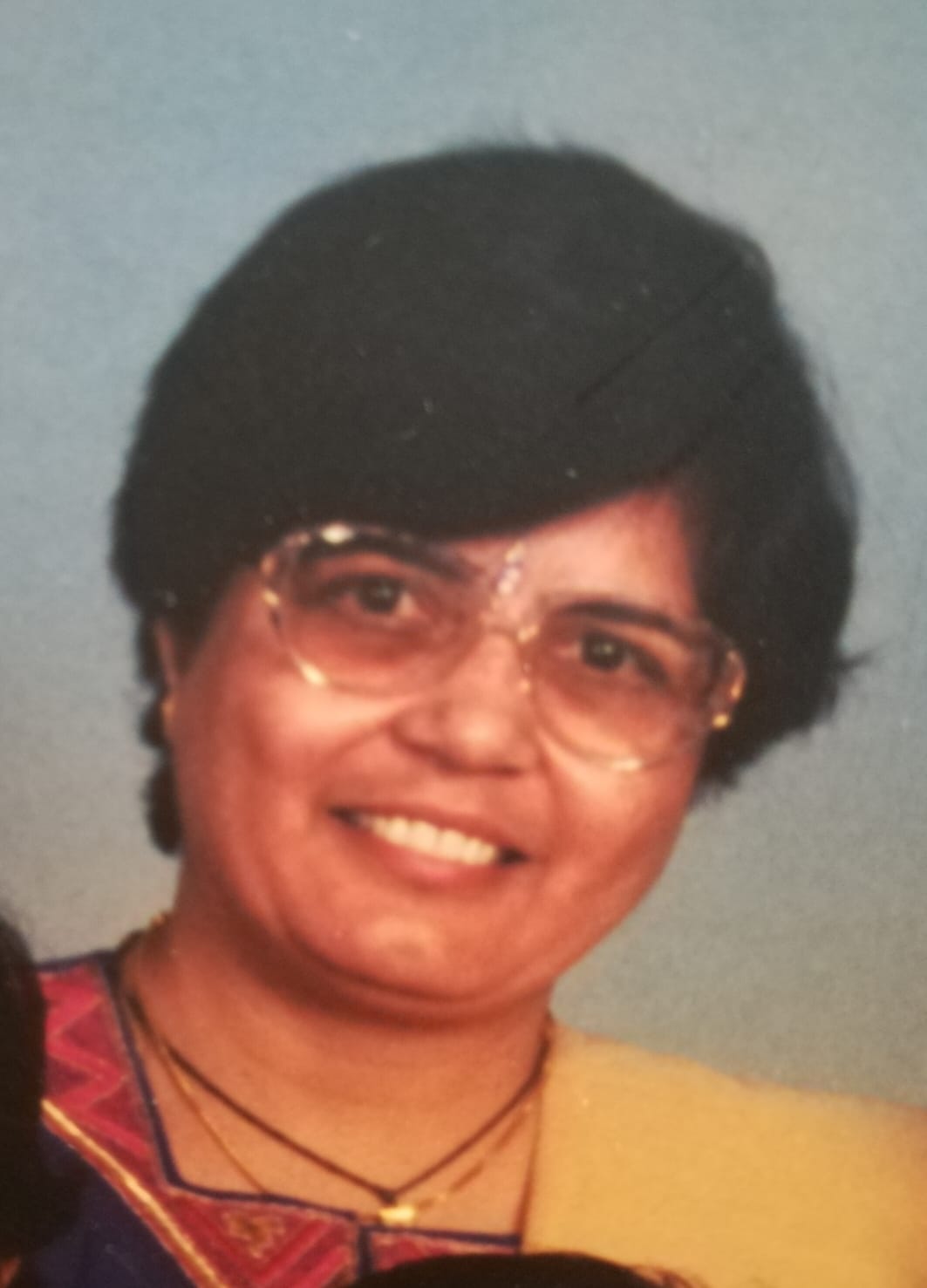 Jyotiben Jamnadas Joshi
Aum Namah Shivah
Jai Gayatri Maa
Jaishreekrishna
With great sadness we are informing you the passing away of our beloved sister Jyotiben Jamnadas Joshi to Vainkunth Dham on Saturday 14th July 2018.
She had always been very strong and carried a smile as she went on with life. She is now free of her karmic bandhan and has achieved
Mukti on Ashadhi Beej Rath Yatra day.
She was born in NairobiKenya on 15/9/1956 and is the daughter of late Jamnadas P Joshi and Mrs Jayaben J Joshi.
jai śrī kṛṣṇa and har har mahādevā from all the Joshi Parivaar
ॐ त्र्यं॑बकं यजामहे सुग॒न्धिं पु॑ष्टि॒वर्ध॑नम् ।
उ॒र्वा॒रु॒कमि॑व॒ बन्ध॑नान्-मृत्यो॑र्-मुक्षीय॒ मा‌ऽमृत"त्
Please pass this information to all relatives and friends who need to know.
Funeral arrangement is as below:
Date: Monday 23rd July
Antim sanskār at Home.Time: -10.00 -11.00 am
Antim sanskār at Gilroes Crematorium, Groby Road, Leicester. LE3 9QG. Time 12.00 pm to 12.45 pm
Thereafter the family request all to come for chaas and Khichadi /Farar (the day is Dev Podhi agiyaras / Dev Shayani Ekadashi) from 1pm to 3pm at:
Hindu Mandir and Community Centre, 34 St Barnabas Road, Leicester. LE5 4BD
pranāms from the Joshi prarivaar Hinckley Leicestershire
Our Condolences and Deepest Sympathies go to the family.
Please pass this information to all our friends and relatives who need to know.
Aum Namah Shivai. Aum Shanti Shanti Shanti