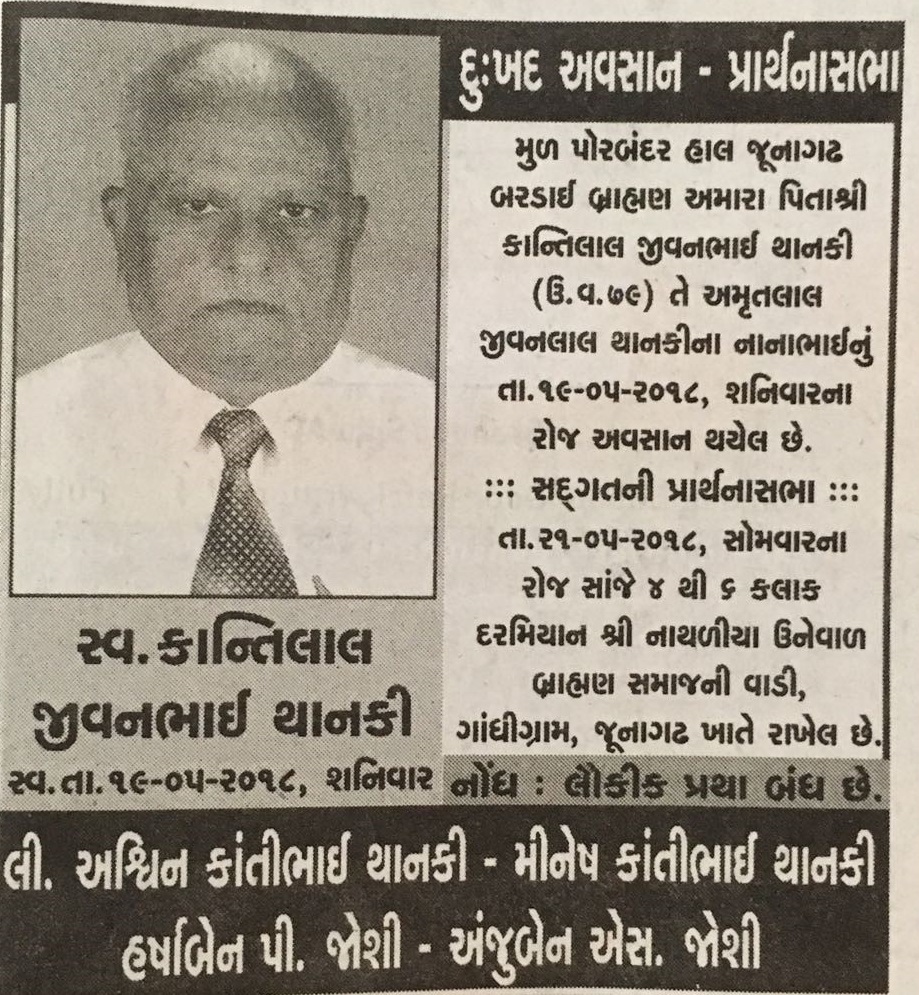 Shri Kantilal Jivanlal Thanki
It is with sadness and regret that we have to inform you of the passing away of my beloved younger brother Kantilal Jivanlal Thanki age 79. Passed away peacefully on Saturday 19-05-2018 at his residence in Junagadh.
Leaving behind family, wife Jayeshriben K Thanki, sons Ashwin K Thanki and family, Minesh K Thanki and family, daughters Harsha Pradip Joshi and Anjana Sunil Joshi and grandchildren, Aakash, Disha, Dimple, Rajal, Namrata and Jyoti
Brother Amubhai Jivanlal Thanki and cousins Late Chandrakant M Thanki, Late Manubhai M Thanki, Late Shashikant M Thanki (Austin Eng. Junagadh) and Mahesh M Thanki and Thanki family.
His Prayer meeting (prathana sabha) is held on Monday 21st May 2018 at Natalie Uneval Bramham Samaj Wadi, Gandhigram, Junagadh from 4pm to 6pm.
Our Condolences and Deepest Sympathies go to the family.
Please pass this information to all our friends and relatives who need to know.
Aum Namah Shivai. Aum Shanti Shanti Shanti