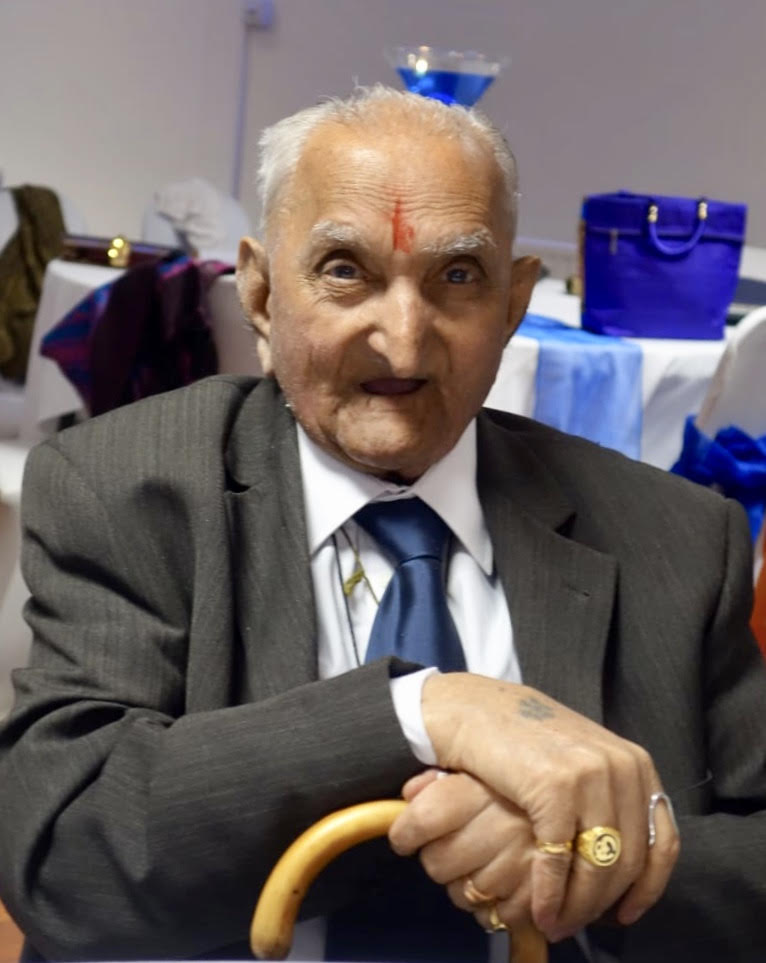 Karsanjibhai Vasram Joshi
It is with deepest sadness that we inform you of the passing away of Karsanjibhai Vasram Joshi of Leicester, on Friday 15th June. He died peacefully aged 95, having lived a long and happy life.
Born in India, later moving to Kenya as a young man where he started his business (Coronation Sweet Mart, on River Road, Nairobi). Then settling in the UK with his family.
He leaves behind a legacy of 3 sons, 2 daughters, 13 grandchildren and 13 great-grandchildren, who will all miss him dearly.
The Sok Sabha will take place on Monday 18th June at 6:30pm at the following address:
Shree Hindu Temple (Hindu Mandir) & Community Centre
34 St. Barnabas Road
Leicester
LE5 4BD
The funeral service will take place on Thursday 21st June at 12:30pm at:
Great Glen Crematorium
9 London Road,
Great Glen,
Leicester,
LE8 9DJ
Thereafter, we kindly request everyone to come for Chaas at the family residence.
Our Condolences and Deepest Sympathies go to the family.
Please pass this information to all our friends and relatives who need to know.
Bhagwan ena aatma ne shanti aape,
Aum Shanti Shanti Shanti.