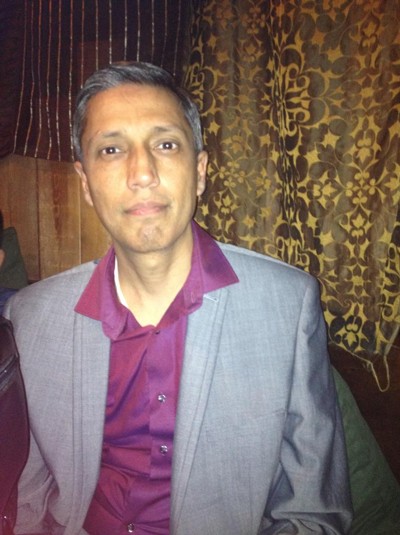 Milan Morarji Modha
It is with great sadness that we have to inform you passing of Milan Morarji Modha, aged 56, on the morning of Sunday 2nd June 2019. His birth was in Nairobi, Kenya and arrived in UK with the family.
He will be greatly missed by his wife Sangeeta Milan Modha, daughter Janki Milan Modha, son Shivesh Milan Modha and the Modha family.
Our family's prayers are with him on his long journey, may the Lord grant his soul eternal peace.
Condolences can be passed on to the Modha family.
Prathna Sabha is to be held:
On: Thursday 6thJune 2019
From: 7:30pm till 8:30pm
At: Shree Hindu Temple & Community Centre, 34 St. Barnabas Road Leicester LE5 4BD UK
Funeral is to be held:
Date:

Tuesday 11

th

June 2019

The family has requested please can everyone come to the Great Glen Crematorium to pay their respects.
Service at

Great Glen Crematorium, London Road, Great Glen, Leicestershire, LE8 9DJ at

9:30am.
Please pass this information to all our friends and relatives who need to know.
Aum Namah Shivai. Aum Shanti Shanti Shanti