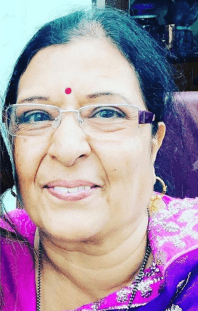 Mradula Kishor Modha
It is with great sadness that we have to inform you of the sudden passing of Mradula Kishor Modha, aged 68, on the afternoon of Sunday 22nd March 2020, in Leicester, UK.
She will be greatly missed by her sons Asit and Amit, daughter-in-laws Jignasha and Neha, granddaughters Gia and Esha, grandson Kishanand and the Modha Family.
Madhuben had a strong faith, devoting her time to her family and God. She will be deeply missed.
Funeral arrangements are being finalised and further details will be shared.
Our Condolences and Deepest Sympathies go to the family.
Please pass this information to all our friends and relatives who need to know.
Aum Namah Shivai. Aum Shanti Shanti Shanti