We have received the following sad news:
---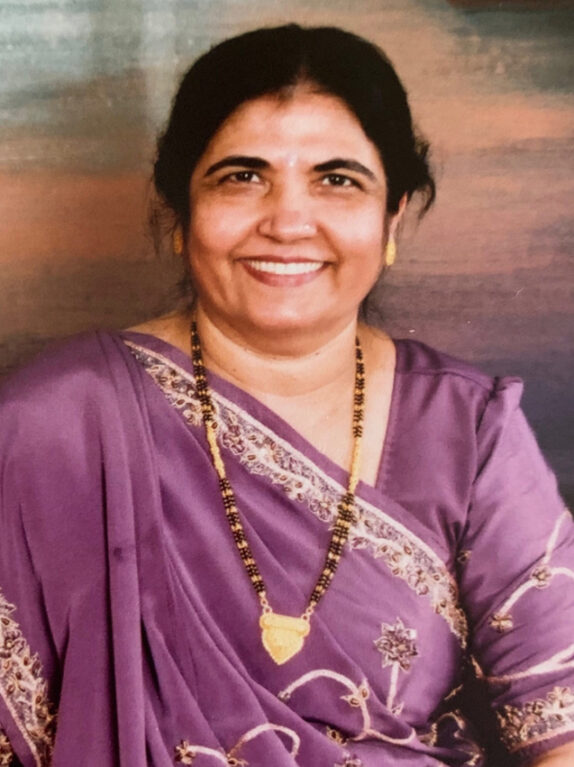 Mrs. Dhangauri Prabhashanker Bhogaita
"Om Namah Shivaya"
It is with a very heavy heart and great sadness that we announce the passing of our beloved mother Dhangauri Prabhashanker Bhogaita who passed away peacefully in her sleep after a short illness on 18th July 2021 at the age of 68.
She was born on 26th September 1952 in Chhaya, India and at the age of 19 married our father Prabhashanker Damodar Bhogaita. She was a wonderful, loving mum to sons Ketan and Nilesh and daughter-in-laws Nimisha and Heenal. She was a doting grandmother to Dhara, Dhruv and Mansi; she was specifically proud of Dhara as she had always wanted a daughter of her own. After moving to the UK in November 1979 she had many happy memories spending time with her extended family. We fondly remember her saying that Nimesh was her son out of all of our cousins. She enjoyed spending time with family and friends and singing bhajans and kirtans at any given opportunity. She was a lively, jovial and fun loving person who had the ability to make friends easily.
Having spent over 40 years in Leicester she moved to settle in London to spend time with her sons. Sadly, she was unable to enjoy that time with them as she passed away shortly after arriving in London.
She leaves behind her husband (Prabhashanker), sons (Ketan & Nilesh), daughter-in-laws (Nimisha & Heenal) and grandchildren (Dhara, Dhruv and Mansi).
Although the current coronavirus restrictions in England are being lifted in England on 19th July 2021, we humbly request that all family & friends refrain from visiting the family at this difficult time.
Funeral Details.
The Funeral Service will be held on Sunday 25th July 2021 at 12:00pm (noon) at Golders Green crematorium.
Due to the ongoing COVID pandemic, the guidelines and limitations from the crematorium means that this service will be for immediate family only.
The funeral service will be accessible via the following link and details below:
Link: https://watch.obitus.com
Username: sata7689
Password: 636398
We extend our thanks to everyone who has reached out with their messages of condolences and support during this difficult time.
The Bhogaita Family politely request our family and friends to refrain from visiting the family residence but kindly pay your respects virtually.
The family also requests that those wishing to send flowers, instead, donate to a charity of their choice.
We pray her soul finds eternal peace.
Om Shanti Shanti Shanti.
Bhogaita Family
---
Dhanguariben was a dedicated member of our Leicester Samaj's music group, and will be greatly missed.
Our Condolences and Deepest Sympathies go to the family.
Please pass this information to all our friends and relatives who need to know.
Aum Namah Shivai. Aum Shanti Shanti Shanti.