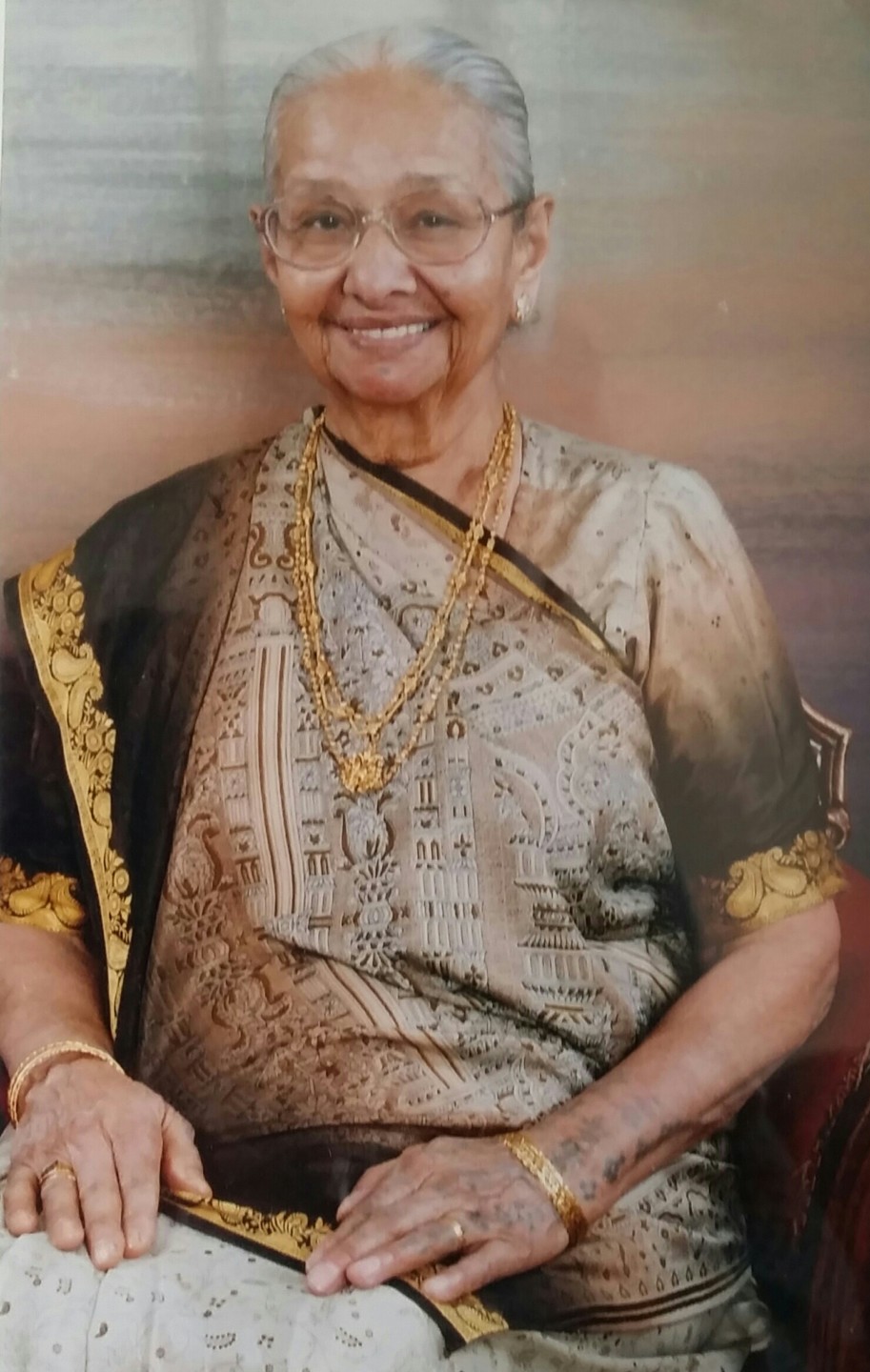 Mrs. Motibai Damodar Bhogaita
It is with great sadness that we regrettably inform you of the passing of Mrs. Motibai Damodar Bhogaita on Monday 4 July, 2016.
Motibai was born in Sodhana, India and married Damodar Jerambhai Bhogaita. Her life spanned countries across three continents, from India (Sodhana, Rozivada and Porbandar), Kenya (Miwani) and the UK (Leicester), where she spent the last 29 years of her life.
She passed away peacefully at home in Leicester, in the company of her family, after a brief period of illness and a short stay at hospital. She was 91 years old and leaves behind her family which comprises her three sons Vrajlal, Prabhashanker and Shivshanker, daughters-in-law, grandchildren and great-grandchildren.
The funeral is to be held on Saturday, 9 July, 2016 at 09:45 at Gilroes Crematorium. Given potentially limited parking availability, car sharing would be advisable.
Gilroes Crematorium
Groby Rd
Leicester
LE3 9QG
Our Condolences and Deepest Sympathies go to the family.
Please pass this information to all our friends and relatives who need to know.
Aum Namah Shivai. Aum Shanti Shanti Shanti