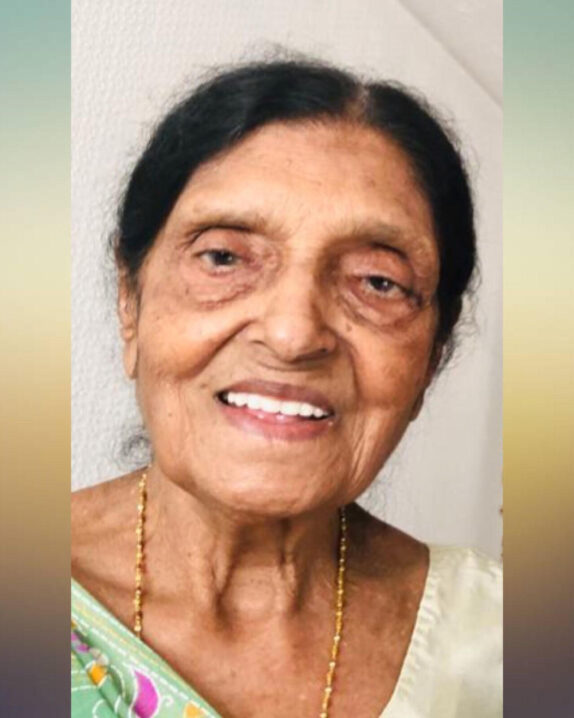 Muktaben Vallabhdas Joshi
It is with great sadness that we announce the passing of our beloved mother, grandmother and great grandmother Muktaben Vallabhdas Joshi, who sadly passed away peacefully after a short illness on 16th October 2021 at a grand age of 88 years.
Our Ba was a very kind and loving soul who loved everyone unconditionally. She came to the UK with her late husband Vallabhdas Keshavji Joshi, sons Virendra, Ramesh, Shirish and Ragesh, and daughter Dina. She leaves a legacy of 8 grandchildren, Brijesh, Sheetal, Chetan, Roney, Bhavik, Ushma, Anand and Raj, and 8 great grandchildren, Kayan, Aarav, Himani, Rohan, Anaya, Ryan, Rhys and Noah.
She will be greatly missed by us all and whoever's heart she touched in her lifetime.
Given the current Covid-19 uncertainties and parking restrictions, family and friends should avoid unnecessary risk and refrain from visiting our residence.
Funeral Details.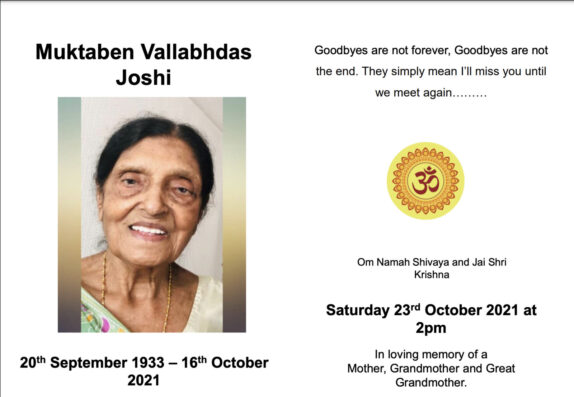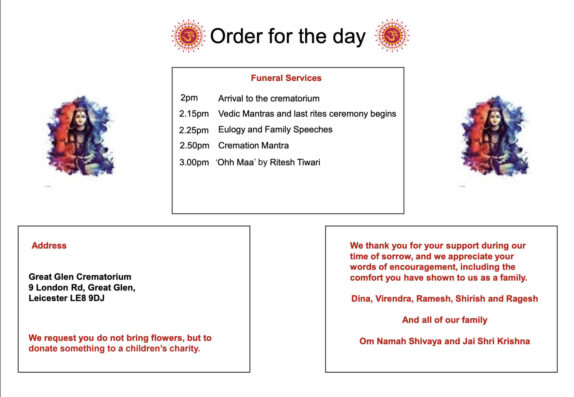 It is our request that before you attend the crematorium to pay your respects, you abide by current Covid-19 rules and wear a mask.
If you are not able to attend but wish to watch the funeral service remotely, then you may visit the following website at 2pm on Saturday 23rd October, 2021.
Please enter the username and password when prompted.
Website: https://watch.obitus.com
Username: peju2790
Password: 288796
We thank you for your support at this difficult time.
Om Namah Shivay
Jai Mataji
Jai Shri Krishna
Kind regards
Joshi Pariwar
---
To view the information image displayed above as a PDF, please click here.
Our Condolences and Deepest Sympathies go to the family.
Please pass this information to all our friends and relatives who need to know.
Aum Namah Shivai. Aum Shanti Shanti Shanti.
Please email news@bardai.net , if you wish to share any Family News (births, deaths, marriages, family announcements) with ALL UK Bardai Samaj members.
The Samaj email co-ordinators in Leicester, Birmingham, Northamptonshire and London will then forward your message to their Samaj members.