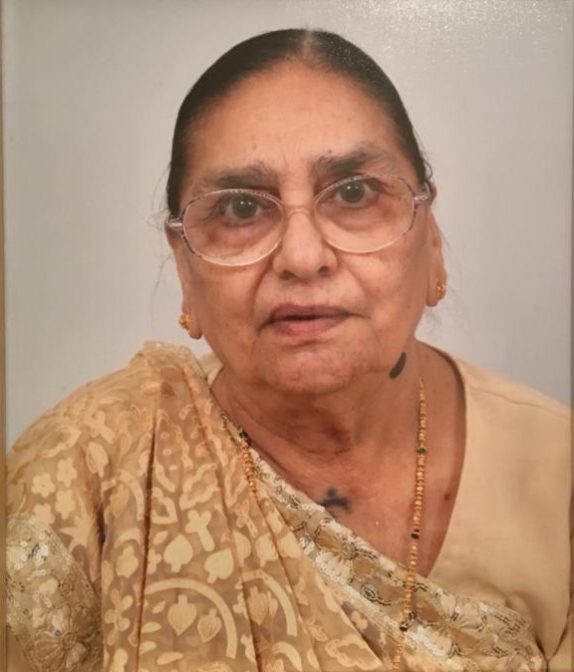 Mrs Narmada Parshottam Modha
It is with great sadness that we inform you that Mrs Narmada Parshottam Modha passed away peacefully on Friday 1st March 2019, in Leicester, UK.
She will be sorely missed by her 7 children, 11 grandchildren and 5 great grandchildren Friends.
Family and Relations may pay respects and give condolences at the family residence between 2pm and 5pm.
Bhajans will be held daily between 7pm and 8pm.
Funeral arrangement is as follows:
Date: Saturday 9th March at 11:30am
At: Great Glen Crematorium, London Road, Great Glen, Leicester LE8 9DJ
The family kindly requests that all who wish to attend arrive directly at the crematorium address. This will allow the immediate family to pay their last respects at the home address. Your understanding in this respect is much appreciated.
Our Condolences and Deepest Sympathies go to the family.
Please pass this information to all our friends and relatives who need to know.
Aum Namah Shivai. Aum Shanti Shanti Shanti