We have received the following sad news: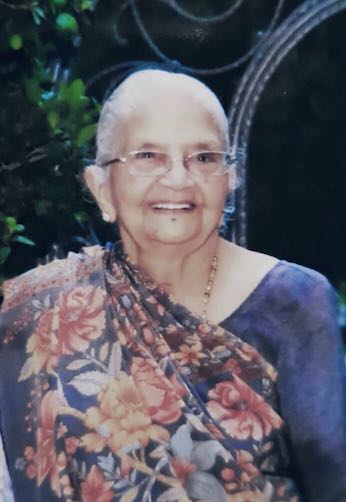 After a short illness, it is with a heavy heart that we have to inform you of the passing of our dear Baa, Ratanben Morarji Modha, aged 88, on Saturday 14th April 2018.
She had 4 sons and 1 daughter, 11 grandchildren and 8 great-grandchildren.
The family's prayers are with her on her long journey, may the Lord grant her soul eternal peace.
Funeral Arrangements:
Date: Friday 20th April 2018 at 11:30AM
Venue: Great Glen Crematorium, London Road, Great Glen, Leicestershire, LE8 9DJ
Our Condolences and Deepest Sympathies go to the family.
Please pass this information to all friends and relatives who need to know.
Om Namah Shivay. Om Shanti, Shanti, Shanti.