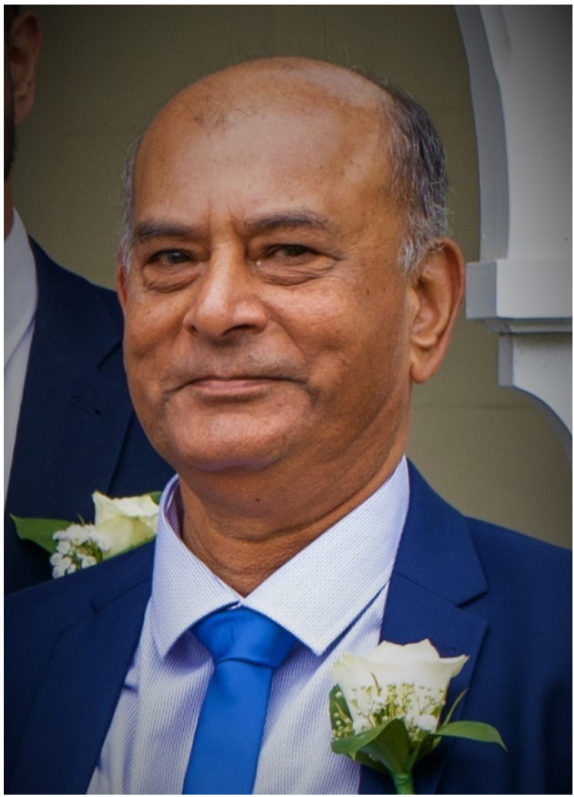 Mukundbhai Trikamji Thanki
It is with a heavy heart that we announce the passing of Mukundbhai Trikamji Thanki on Sunday 7th June 2020.
A beloved Husband, Father and Brother. Mukundbhai leaves behind his wife Meenaben, his daughter Kiran, his son Kishan, his daughter-in-law Nicole and son Antwone.
Mukundbhai was born 24th January 1952 in Tanga, Tanzania.
He will be dearly missed by his siblings Narendrabhai Thanki, Rajeshbhai Thanki, Meenaben Virendrabhai Joshi, Chandrikaben Arvindbhai Modha and Naliniben Osman.
Due to the current social distancing regulations by the UK government, we request family and friends to refrain from visiting the family residence.
Let's all together pray to God that his soul rests in peace and to provide strength and courage for our family in these difficult times
Our Condolences and Deepest Sympathies go to the family.
Please pass this information to all our friends and relatives who need to know.
Aum Namah Shivai. Aum Shanti Shanti Shanti.