We have received the following sad news :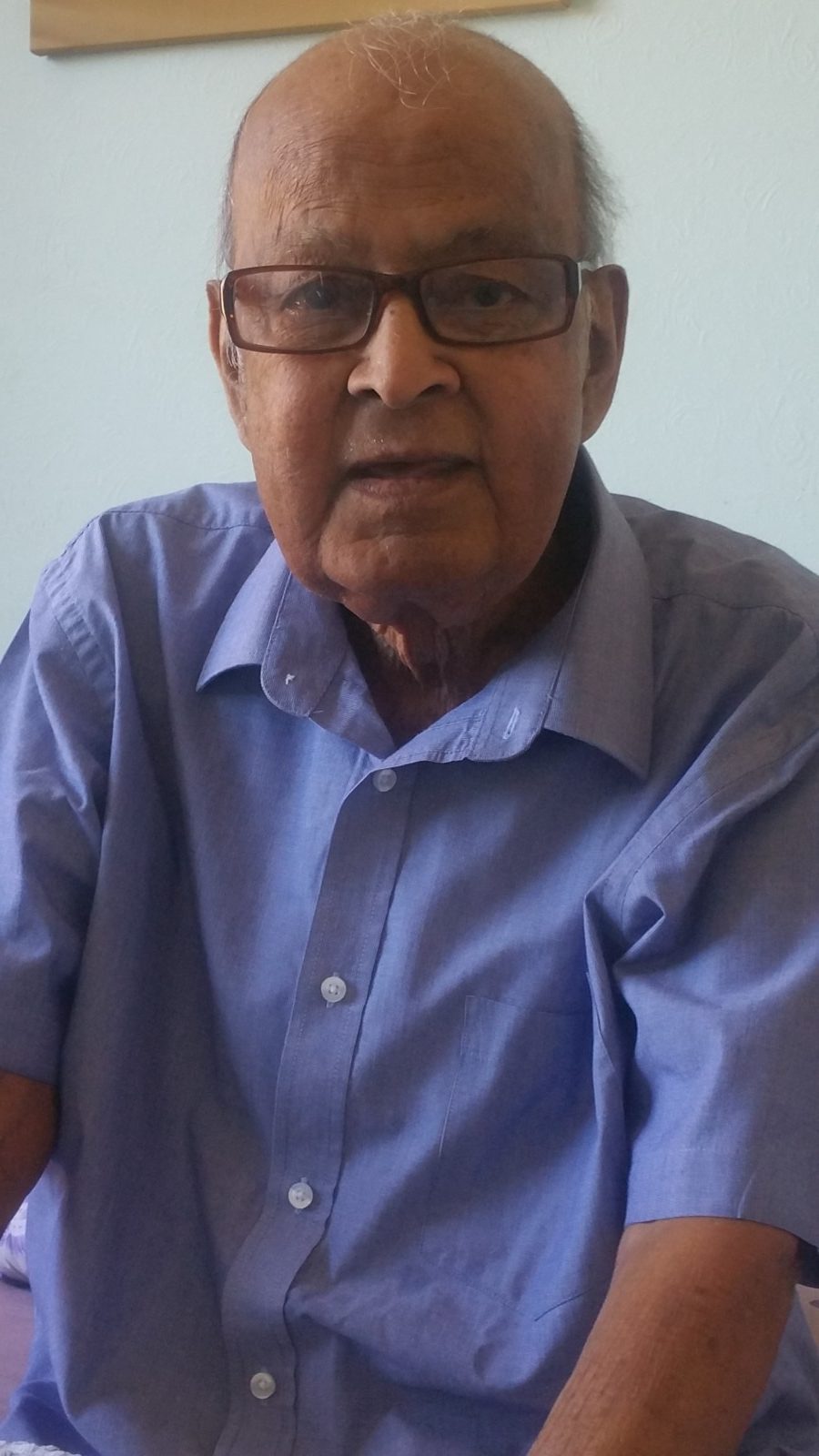 Shri Devshanker Rugnath Thanki
It is with deepest sadness and regret that Mitesh Thanki and family announce the peaceful passing away of their beloved father, Shri Devshanker Rugnath Thanki on the Ekadashi day of 20th October 2018 in Leicester, UK. He was aged 82.
He was born in Degam, Gujarat, India in 1936. He lived in Uganda for many years before moving to Leicester, UK in 1971.
He leaves behind his wife Savitaben, two sons Manish (Sydney, Australia) and Mitesh and two daughters Bhavini Hasmukh Joshi and Sangita Umesh Joshi and six grandchildren. He will be greatly missed by the whole family.
A Prarthna Sabha will be held as follows:
Venue: Shree Sanatan Mandir,
84 Weymouth Street,
Leicester. LE4 6FQ
Date: Wed 24th October 2018
7pm to 8.30pm
The Funeral details:
At: Gilroes Cemetery and Crematorium,
Date:Friday 26th October 2018
The family kindly request no flowers. If anyone would like to make a donation, we will happily accept and ensure the funds go to a worthy cause.
Our Condolences and Deepest Sympathies go to the family.
Please pass this information to all our friends and relatives who need to know.
Aum Namah Shivai. Aum Shanti Shanti Shanti