We have received the following sad news :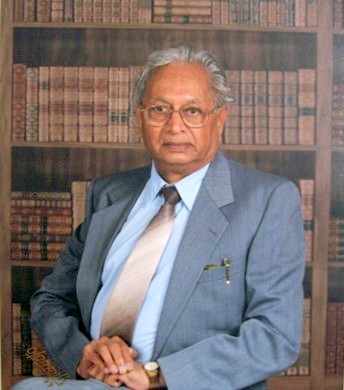 Sri Kalyanjibhai Ramji Joshi
After a short illness, it is with a heavy heart that we have to inform you of the passing of our dear Bapuji Sri Kalyanjibhai Ramji Joshi on Monday 26th December 2016.
He was aged 94, born in Khambodar in 1922, first born to mother late Maniben Ramji Joshi and father late Ramjibhai Lakshmishankar Joshi. Bapuji moved to Africa in 1943 and settled in Lugazi, Uganda before moving to the UK in 1972.
The family's prayers are with him on his long journey, may the Lord grant his soul eternal peace Om Shanti, Shanti, Shanti.
The funeral for our Bapuji Late Shree Kalyanji Ramji Joshi has been arranged for Wednesday 4th January 2016 at 9.00am.
Address: Gilroes Crematorium, Groby Rd, Leicester, LE3 9QG
The funeral procession will arrive at home at 7.30am and depart at 8.15am.
Our Condolences and Deepest Sympathies go to the family.
Please pass this information to all our friends and relatives who need to know.
Aum Namah Shivai. Aum Shanti Shanti Shanti