At the recent Patotsav programme on Saturday 26th March 2022, we had the privilege to meet Bapu Jivan Bhagat who was scheduled to recite Ram Katha at the Shree Hindu Temple, Leicester in the lead up to Ram Navmi.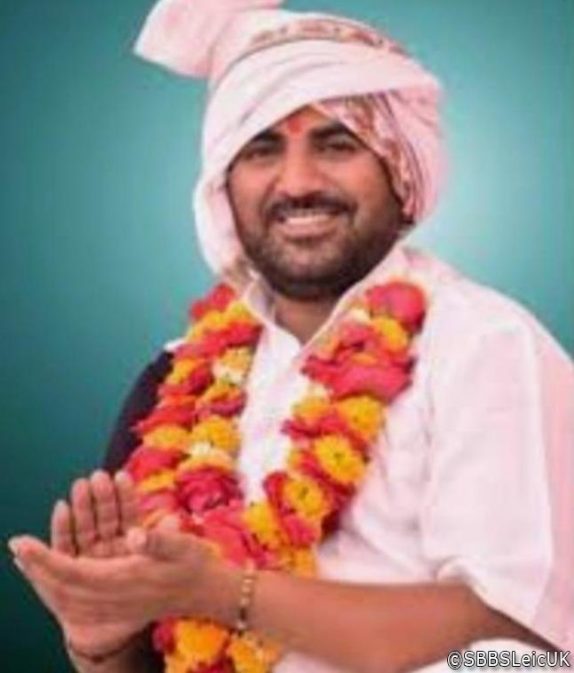 Bapu Jivan Bhagat
Bapu Jivan Bhagat has a down to earth and a compassionate persona. Through his Charity, Bhagwati Anna Kshetra, he provides free meals to 200 homeless, disabled, and vulnerable people in and around Porbandar area twice a day, every day of the year. The meals are freshly cooked and delivered door-to-door by 6 rickshaws displaying a board stating the name of the meal sponsor. This service is available to the vulnerable with or without a sponsor, is reliable and has a good reputation.
During the Pandemic lockdown in India, a vulnerable elderly Bardai couple from Porbandar were connected with Bapu Jivan Bhagat who personally visited them. After assessing their personal circumstance i.e. not having any family support and taking into account their age and health conditions, he promised to provide the service indefinitely. Anyone can donate for this worthy cause directly to the Bhagwati Anna Kshetra. There is a video being shared on WhatsApp and on Youtube demonstrating their good work.
Bapu Jivan Bhagat Youtube Channel link: https://www.youtube.com/channel/UCEOQLsnGkCK-jNP1zapeojw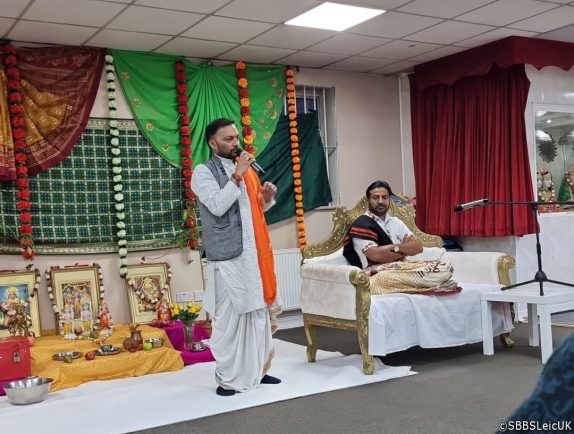 On Friday 1st April 2022, Leicester Bardai Brahmin Samaj President Varsha Modha and member Kumudben Thanki attended a Satsang evening with Bapu Jivan Bhagat organised by Shree Hindu Temple, Leicester to mark the end of his brief visit to the UK. We were amazed that as well as doing Charity work, Bapu Jivan Bhagat preaches the teachings from our scriptures, tells religious stories and sings in the traditional and familiar Kathiyavadi voice which reminds us of 'Gujarat'. We wish him all the very best and hope to connect with him once again in the future.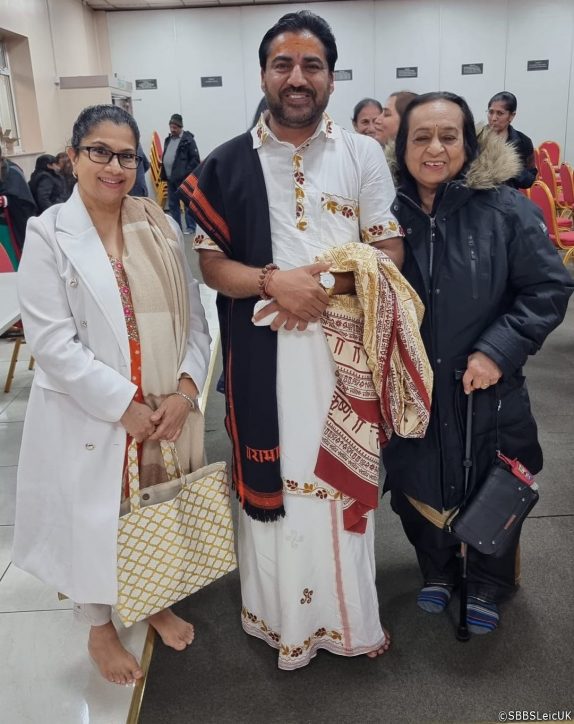 Report by Varsha Modha, President