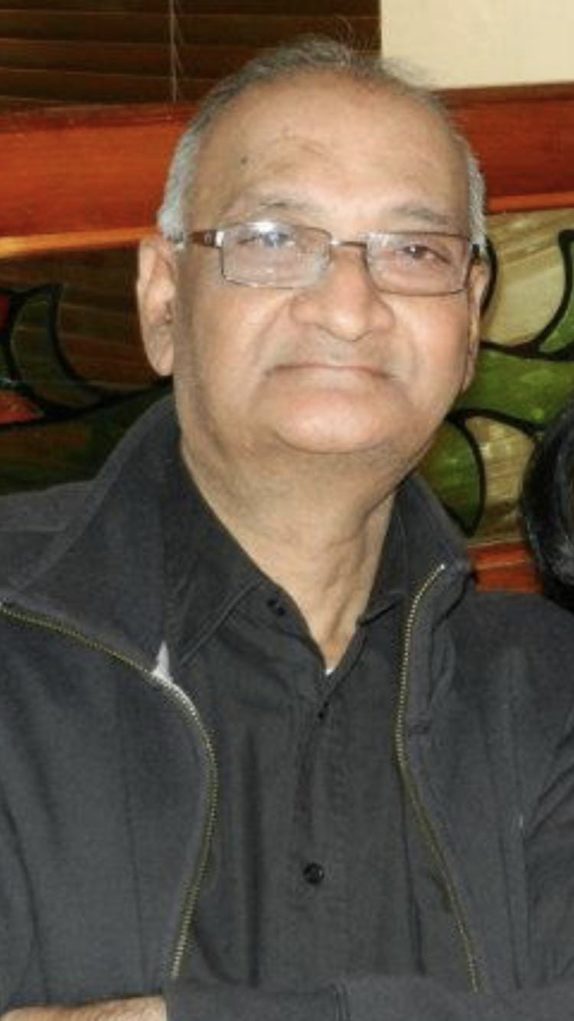 Mahendra Joshi
It is with great regret and sadness to inform you that Mr Mahendra Joshi passed away on Tuesday 18th June 2019, in Leicester (UK).
He will be greatly missed by his wife Dhruvalata and sons Jitan and Chirag.
Our prayers are with him on his long journey, may the Lord grant his soul eternal peace.
Funeral Details
Funeral to be held:
Date: Tuesday 25th June 2019
At: Great Glen Crematorium, London Road, Great Glen, Leicestershire, LE8 9DJ at 3:30pm.
Our Condolences and Deepest Sympathies go to the family.
Please pass this information to all our friends and relatives who need to know.
Aum Namah Shivai. Aum Shanti Shanti Shanti