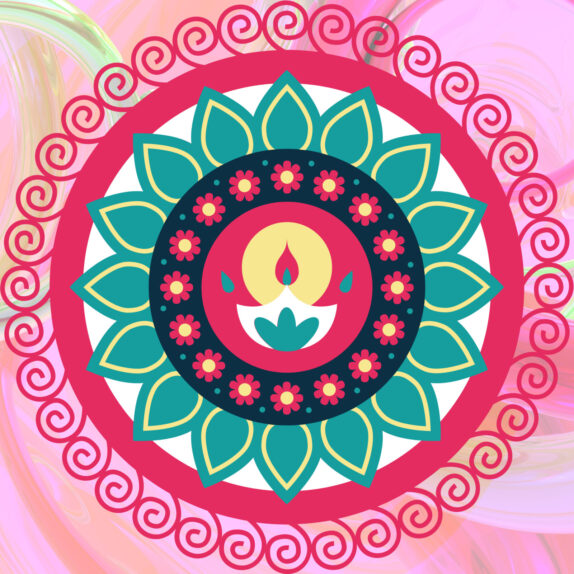 I would like to wish you all a very happy Dipavali and Nutan Varshabhinandan on behalf of the Management Committee.
This year, we celebrate Dipavali in lockdown. Our elders always advised us to 'stay at home during Dipavali' to welcome the Deities because no-one would want to visit someone who's not at home. So the lockdown is actually a blessing in disguise. It gives us time to enjoy doing the preparations without rushing. It allows us to open our hearts and doors to welcome Mata Sarasvati, Mata Gayatri and Mata Parvati into our homes. So, go ahead and decorate your home with lights, a rangoli, divas, toran in the doorway; do a door-step pujan, and listen to some Dipavali songs. Don't forget to dress up for the occasion, eat Indian sweets and savouries and connect with others by a video call. The fun should not stop.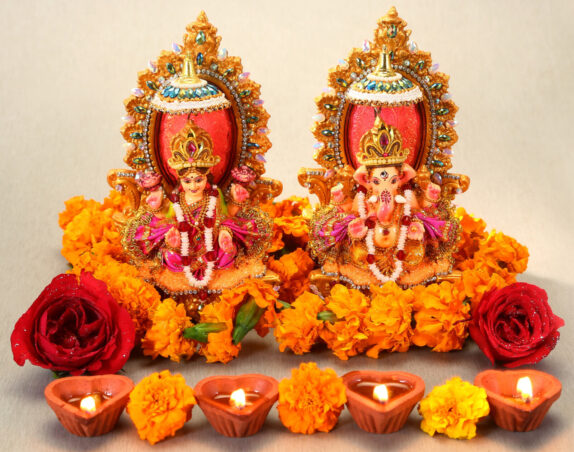 We start the celebrations with Laxmi pujan at home, wishing everyone good fortune, success and wellbeing. May Lord Ganesh remove all obstacles including Corona virus in the world. May Mata Kali remove all negative energy, fill your auras with positivity and hearts with love and compassion as sincere as Hanumanji's for Ram or Sudamaji's for Krishna.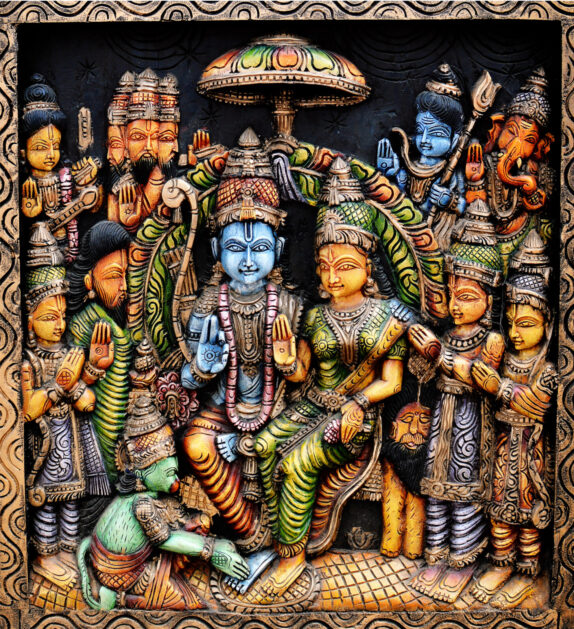 It is important to teach our children the relevance of Dipavali which celebrates the return of Ram-Sita-Laxman-Hanuman from 14 years of exile, after defeating the demon King Ravan in a battle of good over evil. Ram represented truth, the duty-bound and goodness whilst Ravan represented bad intentions, bad actions, aggression, wrath and revenge. This day represents a fresh start in life, business, or a new focus.
In the old calendar, it also marked the beginning of the a new season – Winter. Our grandparents used to feed us mithai made with pure ghee, rich sweet spices, dry fruits and nuts and we devoured them with delight. Traditional Aradiya, Amratpak, Gorpapri, Methipak, Khajur with ghee, Ghughra, Magaz, Malai Burfi – these provided fuel the body through the harsh winter. The power of spices like goond, pepper, elaichi, kesar (saffron), Jaifar (nutmeg) kept us warm and reduced inflammation in the body to keep us active.
We would also like to offer our thoughts for those who may be affected by the Corona virus and pray for their speedy recovery; and not forgetting the souls who have recently departed, our respects and prayers of peace. Please look after yourselves and one another.
Om Namah Shivay! Jai Siya Ram! Jai Trikamji Bapu!
With best wishes
Varsha Modha (President)
Sri Bardai Brahmin Samaj (Leicester) UK