The Committee have been very busy scheduling all the events for our Samaj for 2017 which has been emailed and posted out to everyone.
Varsha Modha has been kindly compiling e-Newsletters and updates voluntarily which we are happy to forward by email and put up on the Samaj website but unfortunately will not be available by post so please do share any information with elder members of your family over a cup of tea. Details of all forthcoming events will be mentioned at all functions. Thank you..
The Committee will be mentioning all future planned events at every event staged.
If you wish to receive the e-Newsletter or would like to share your news/achievement, please register your email to secretary@bardaionline.com
---
SOCIAL & YOUTH CLUB
is open to all ages, male and female, young and old.
Co-ordinators: Ravi Dave, Rupal Thanki, Harshita Thanki
Range of sports activities (Indoor Cricket, Badminton, Table Tennis etc are available subject to demand on the day). The place is fully equipped. We usually have 35-40 people turn out at £2 per person for aged 7+ to cover hall hire cost.
Venue: Judgemeadow Community College, Marydene Drive, Leicester
Time: 2pm until 4pm on Sundays 12.2.17; 26.2.17; 12.3.17; 26.3.17. Don't be late. Bring your friends .
During the most recent session, some members had a go at Table Tennis. I haven't played this in years!! This was followed up with a game of indoor cricket which involved everyone and had a great time. We take scores, play in teams, take turns to bat and bowl ensuring everyone has a turn. The little children love running after the ball. Some mums and dads watch with pride. We enjoy the exercise and having a laugh and a joke with our Samaj members. The air is really light and atmosphere is very friendly. So come along and have some fun on a lazy Sunday afternoon.
No food or drink is allowed in the Sports Hall.
---
LADIES GROUP ACTIVITY – KEEP FIT GARBA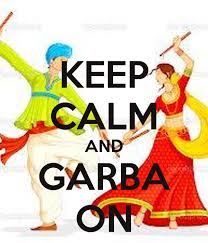 (suitable for all activity levels) – wear comfortable clothes & shoes.
Date: 11th February 2017 at 3pm (don't be late)
At: Belgrave Neighbourhood Centre, (Main Hall), Rothley St, Leicester LE4 6LF
Fee: £1 per person. Please bring family & friends, boys & girls.
FREE SNACK will be provided by a Sponsor.
Co-ordinators: Hansaben Rajyaguru & Ushaben Modha
Although this group is led by ladies, it is open to gents from our Samaj as well as families. It offers some 'time-out' from the daily routine.
Hansaben & Ushaben have been running social groups for a long time and are well up to date with what's on in Leicestershire and within the Asian community in the UK. They keep in touch with everyone in this group regularly and notify them of all future plans.
The main aim of the group is to offer people the opportunity to stay in touch with other Samaj members in an informal setting by way of carrying out an activity to lift your spirits and make it enjoyable.
Keep Fit Garba is one of the latest craze in the dance-fitness industry and we wanted to give you a taster of how fun this can be. Our fully qualified Instructor will run a routine which is suitable for people of all ages and fitness levels so don't worry, just come along and enjoy the experience. Feel free to sit down if you wish but join us for the 'cuppa' anyways.
Should you wish to share your story or give ideas for future events, please do so by attending the above event.
Thank you for your kind support.
All parents with children welcome as well as grandparents.
---
BARDAI'S GOT TALENT: Sunday 23 April 2017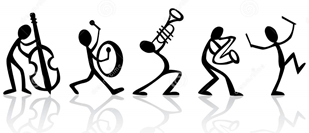 Do you have a musical talent?
Can you play a musical Instrument? (Dhol, Tabla, Keyboard, Drums, anything else, any level)
Can you Sing or Dance? (Any level)
We are offering selected people a chance to showcase their talent at our future Samaj events. You will be required to attend regular practice sessions to perform on your own and as part of a group as needed. So if you are passionate about your music, then don't miss this golden opportunity.
Register your name by email secretary@bardaionline.com.
OPEN TO ALL AGED 7+
VENUE to be confirmed
"IF MUSIC BE THE FOOD OF LOVE – WE NEED YOU TO SHOW IT!"
---
"DO ME A FAVOUR, LET'S PLAY HOLI…" IN THE PARK …..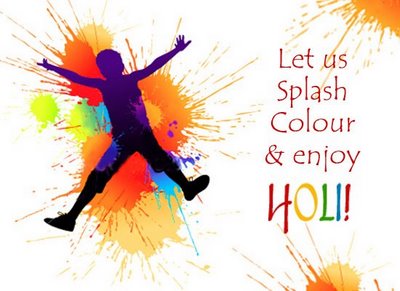 "DO ME A FAVOUR, LET'S PLAY HOLI…" IN THE PARK …..
VENUE: 'COSSINGTON' PARK, Rendell Road, Belgrave, Leicester LE4
DATE: Sunday 12th March 2017
TIME: from 1pm (time to be confirmed) until 3pm
DRESS: Wear old clothes + sensible you don't mind getting dirty. Wear layers so you can remove the outer layer and a clean pair of shoes for travelling home in (so Daddy won't make you wash the car!).
N.B.Not suitable for Allergy sufferers of babies. Only use of dry colours allowed. No water please.
In 2016, some of our Samaj members met up at Cossington Park to celebrate Holi in Desi Style. Ravi Dave had bought all the colours (the cost of which was shared by all those who came) and Harishbhai Dave provided snack. When the photos were shared on Bardai website, the Samaj was inundated with request to host it in 2017. And here we are…. Please show your support and come and 'play dry holi' with us in the Park.
ANYONE WISHING TO SPONSOR SNACKS BY MAKING A DONATION, PLEASE CONTACT SECRETARY@BARDAIONLINE.COM.
Thank you.
---
Coming soon ….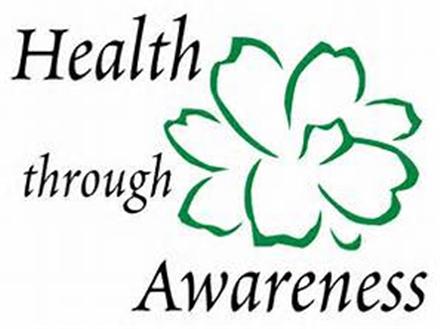 We are proposing to host an Health Awareness event in May 2017 (date to be fixed). After much interest from the public, this event will focus on
Information on latest issues facing our Asian population. (possibly including a mini-surgery with a retired GP for general enquiries/guidance)
Healthy eating – nutritious healthy food/dishes/buffet for you to enjoy + a Healthy Dish Food competition for anyone to enter and show off their cooking skills.
Fun Interactive Arts/Craft or Sports activity area to test your mental & physical fitness level.
Music performances to lift the spirit and relax the mind.
This event will be led by volunteers from our Samaj to raise general awareness. Any serious issues should be discussed with your personal/family G.P.
---
SUMMER DAY TRIP
is currently being planned for SUNDAY 23rd July 2017.
---
SAMAJ MEMBERSHIP INFORMATION
Membership Cards are now obsolete
The Committee decided following the AGM that membership cards will no longer be issued by the Samaj from hereon as they are not needed. We now have all records on a database which is easier for checking membership status instantly at any event. We would, however, urge members to respond to any emails for Renewal of their Membership as soon as they receive it in order that records are accurately maintained.
Currently there is £0.00 payable for members aged 60+ as well as children under age of 18.
Membership fee payable for aged 18-59 is £7.50 per person.
We would prefer fee payments by bank transfer from your online banking to avoid lateness which can incur admin charge however, we accept payment online by PayPal and by cheques.
Recommending family and friends to join our Samaj
All applications are subject to Committee decision and their fully completed application form. We have recently received forms with incomplete information and this requires a lot of time chasing which causes delays in processing it.We would love for new members to be introduced to the Samaj but please ensure that you give all your details for ease of communication e.g. all contact telephone numbers, and Email address. The Committee are willing to help anyone requiring assistance and to check the form. Application forms will be available at the Admin. Desk at every function. It is important for us to have 2 different names of Referees i.e. 2 people who are unrelated to each other for the application and their contact details so we can make the necessary checks.
Don't worry, your data is protected and will not be shared and you can opt out.
Newly wedded couples
It is wonderful when our newly married children move into their own home to start a new life independently. The Samaj welcomes and congratulates every newly wedded couple on establishing their own base. As you become an entity on your own, please secure your own membership. This way, you will always keep up to date with Samaj activities which will come in very useful when your family expands with your 'little bundle of joys'. The Samaj is a great umbrella of services for families to utilise and to be connected with. We are so proud to be part of one of Leicestershire's finest thriving communities that offers so many services to our fellow members.
Please request a form via the Samaj Website: contact@bardaionline.com