Navratri 2016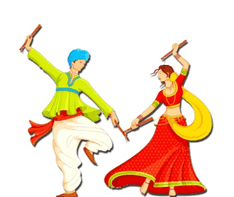 Navratri is fast approaching again! The committee has been busy preparing for important festival.
This year we have a chosen a NEW VENUE: Judgemeadow Community College, Marydene Dr, Leicester LE5 6HP
DATES & TIMES
Navratri will run from Saturday 1st October to Sunday 9th October.
Sharad Poonam will be on Saturday 15th October.
Timings :
Sunday to Thursday 7.30pm – 11pm
Fridays & Saturdays 7.30pm – 12pm
MUSIC will be provided by Jai Bardai Melodies
during weekends and Rameshbhai Patel and Party during the weekdays.
AARTI will be held at 10.30pm on all days with £10 donation per thali.
We will provide free hot food (SNACK) on most nights. We would like to request sponsors for thiseach day to ideally be covered by one sponsor. We estimate that on Fridays and Saturdays this would cost approx. £250-300, and weekdays approx. £100. The actual choice of food item will be decided by each sponsor but the committee will arrange the actual pick-up and delivery of the food.
PRASHAD can be brought from home by members but please inform the management committee so as to avoid wastage. We would prefer members to sponsor prashad items and these can be purchased by the committee.We need volunteers to help pack & distribute the prashad.
ENTRANCE FEE: As usual, this event will be completely free for members.
Non-members: £2 on Sunday-Thursday.
£3 on Fridays – Saturday
Free entry for ALL children under 5 as well as any guests from outside the UK/abroad.
Volunteers We will definitely need volunteers for Navratri tasks such as the Treasurer's desk, refreshments distribution, car park safety rota, administration, prashad / aarti arrangements, decorations and transportation. Please come forward and provide your name as a volunteer by sending an email to secretary [at] bardaionline.com
To make the event more exciting and colourful we have decided on the following themes for each night. Obviously these are not compulsory dress codes but they will make each night more entertaining if we all make the effort to follow the themes.
Day & Theme
Ladies Dress Colour
(Sarees/Suits/ Chaniya Choli + costume jewellery)
Gents Dresscolour
(Jabbo, Kurti, Aangni-choini,Sherwani, Paghdi, Dhoti, waistcoat)
1 (Saturday)
"Kathiyawadi"
Bandhani
Yellow/Beige/Gold
2 (Sunday)
"RangeeloDhol"


COMPETITION

Multi colour


BEST PLAYER FEMALE

Multi/colour


BEST PLAYER MALE

3 (Monday)
Fusion
Any outfit with
2 to 3 colours, shaded
Light blue, light pink, any pastel colour or white/Beige.
4 (Tuesday) Traditional
Lehriyu (stripes)
Green/Yellow/
Cream/Brown
5 (Weds)
"ChamakteSitaare"
Tikki (sequins) embroidered
Gold/Beige/
shimmer
6 (Thursday)"Lakshmi Narayan"
Pink/Orange
Or dressed as Lakshmi
Blue/Silver/white
Or dressed as Narayan/Vishnu etc.
7 (Friday)
"Dupatta tera"
Net saree/chaniya choli
Wear a ladies colourful dupatta around the waist or neck
8 (Saturday)
Sola Shringhar


COMPETITION

– BEST DRESSED

Gharchola Red/Maroon, with Tikko, haar, earrings, bangles, kandoro+ gajro.


BEST DRESSED FEMALE

SherwaniRed/Cream/Beige/Gold
Outfit With Chundri&Paghdi/Saafo,


BEST DRESSED MALE

9 (Sunday)
"Ram Leela"
Kachhibharat (thread work and abhla)
Any Bright colour and/or Bandhani
Sharad Punam (Sat) Gopi-Kishan
Red & White
White/Cream/
Yellow
News from the Ladies Group
The monthly Ladies Group sessions are continuing at Room no 7, Belgrave Neighbourhood Centre.
Saturday 20th August 2016 from 2 -4 pm. – there was YOGA session. All photos from this are visible on Bardaionline.
UPCOMING MANDIR (4) TRIP ON 17.9.16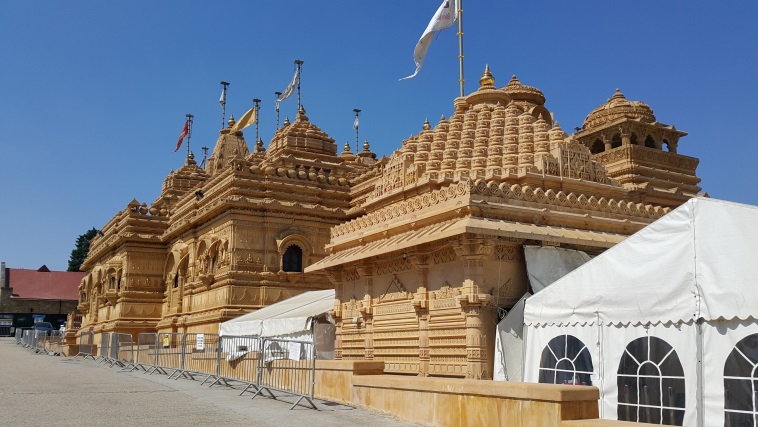 Trip to London to visit 4 templeson Saturday 17th September 2016 .£20 per person incl. donation for lunch at JalaramJupadi. This is open to ALL friends and members of SBBS, male, female, children.
Departure: Hildyard Road, Leicester (near Ram Mandir) at 8.30am Return 9.00pm
Places that will be visited:
Swaminarayan Temple (Neasden)
JalaramJupadi (Hounslow)
Shree Sanatan Hindu Mandir (Ealing Road, Wembley)
Hare Rama Hare Krishna Temple (Watford)
For further dates please or if you have any ideas to share on activities for Ladies Group please contact
Hansaben N Rajyaguru and
Ushaben R Modha
We will give feedback on the trip in the next issue.
Bardai in the Community…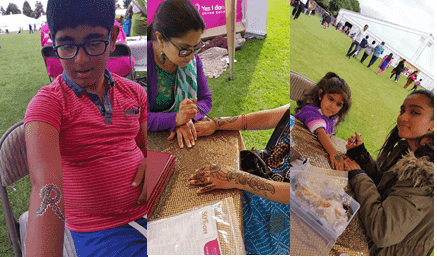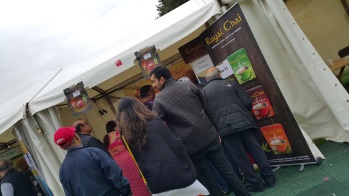 Varsha Modha was approached by the organisers of Krishna Speaks event to doMehandi for the children. Krishna Speaks event was hosted by Bhai Shri Rameshbhai Oza at Rushey fields this year, attended by over 30,000 people. The Mehandi stall raised £150 for Charity (Leicester Loros, Healing Little Hearts and 2 others) on behalf of the Krishna Speaks event.
Thank you to all SBBS members who came to our stand and donated to this worthwhile cause. Bless you all.
Also there, was our very own Royal Chai stall selling their pre-packed fancy teas.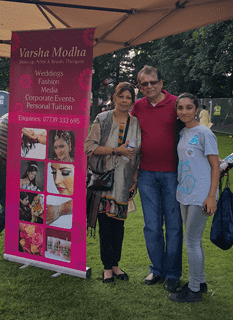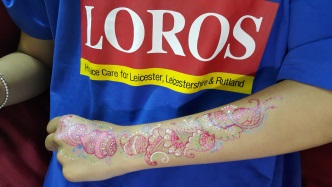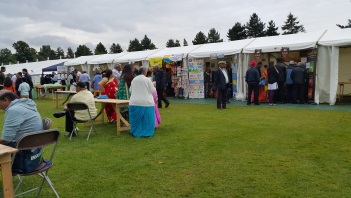 Nominations for new SBBS Committee members


Nominations are invited for new SBBS Committee Members – male and female.
If you are committed, want to do something great for your Samaj, have good communication skills, ideas to take the Samaj forward and progress, we want to hear from you.
Requirement:
Age range: 18 years+
Commitment for minimum 12 months
Be available to attend all Committee Meetings
Be ready to take part in decision making
Share your ideas and be proactive with tasks and assist with organising & managing samajevents.
You must be able to work with a team of people.
This is our Samaj, your support will be greatly appreciated.
Please contact Secretary [at] bardaionline.com in the first instance.
A call for volunteers!!
We need your assistance as we are preparing for Navratri and Sharad Poonam events starting from Saturday 1st October .
To volunteer send email to secretary [at] bardaionline.com so we can invite you to a planning meeting before Navratri.
RIVER BOAT TRIP 4.9.16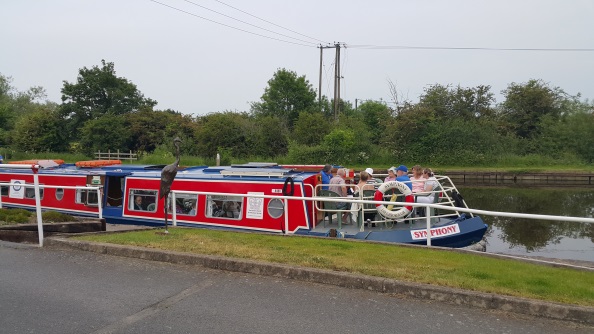 The Samaj Youth & Social Club have organised a Boat trip on 4.9.16 from 10am-4pm on Barrow upon Soar, LEICS with a picnic at Mountsorrel.
The 26 spaces are now fully booked. Thank you to Kinjal& Vishal Dave for the idea. This trip was co-ordinated by Varsha Modha & facilitated by Mitesh Thanki. We'll provide feedback in the next issue.
If anyone has any ideas for fun events or if you'd like to organise one, please do contact the Secretary in the first instance.
Business Network News
For the first time in history during Navratri this year, there will be some stalls for promoting businesses within our Samaj. This is free of charge to business owners who are members of our Samaj. So, if you have a business and want to advertise it for free, please submit your contact details e.g. telephone, email, website, business address, brief details of business or services provided to:
Contact Kamal V Joshi for more information and terms and conditions.
Any digital adverts submitted to Kamal Joshi will be shown on a rolling image screen.
There will be limited space available for banners, table + chair, leaflet distribution so please declare your interest a.s.a.p. (first come first served).
August Bank Holiday Hungama
The Leicestershire Sky Ride on 28.8.16 reported by Mayankbhai Pandit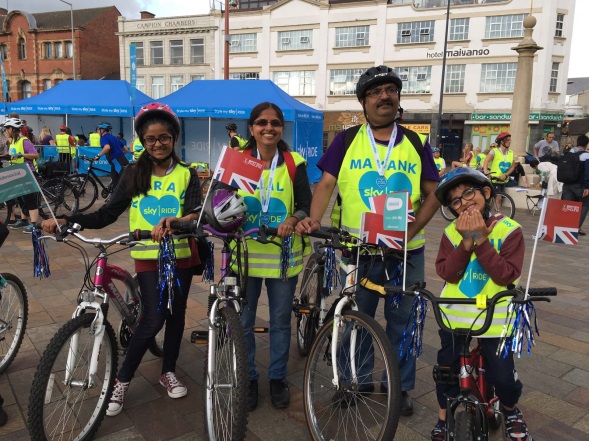 Couldn't have picked a better day to enjoy The Sky ride event which circuited over 6 miles of road from Town Hall to King Power Stadium this year. The road was reserved exclusively for use of cyclists. The event was sponsored by Sky. Hundreds and thousands participated.
We got a free cycle check from Halfords by pre-registering though not compulsory.
There was a prize draw for those who completed and got their cards stamped. We cycled about 2 hours + breaks, basically a good family day out.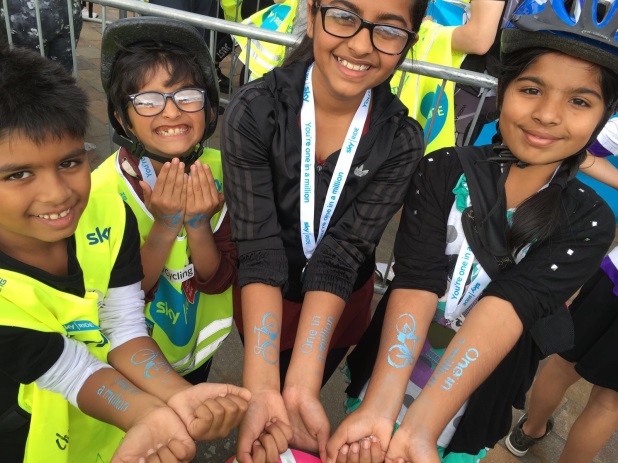 Children's (3-15 year olds) Garba Practice sessions with Varsha Modha & Sheetal Dave
In order to encourage our children to take part in and enjoy the traditional dances, we would like to arrange an informal training session prior to Navratri, and for this group to do a short performance on the first night (Saturday 1st October) at 8.30pm.
The children will have the chance to learn garba, dandiya raas and other traditional dance forms. Can the parents of those interested in taking part, please contact either Sheetal Joshi or Varsha Modha by 16th September 2016. Thank you.
My National Citizenship Service challenge by Vigna Modha
It was a4-week government programme for 16-19 year olds during the gap between leaving School and starting College (Summer Holidays). Many teenagers were encouraged to sign up and I was delighted to be selected to participate.
In the 1stweek, students lived in an outdoor camp site in tents in the woods at a PGL Activity Centre learning to overcome their fears and are taught basic survival techniques e.g. abstaining from their creature comforts (soft mattress, mobile phone, computer games, tv, social media, home cooked food etc). I was really nervous at first so I went totally equipped with Pot Noodle, Hot chocolate sachets, dry/fast food and not forgetting good old theplas & bhajiyas – thank you mum. We had to do a rope climbing task high up in the air – it was scary at first but well achieved. Phew!
The 2nd week was spent at DeMontfort University Student Halls where I had my own room and as a group we had to cook for ourselves "Come Dine with Me" style and grade each other's cooking. During the day we had group tasks set out by CEOs of big companies to do with product development/design/marketing we also received careers advice and learnt job interview techniques. I've since prepared my C.V.
The 3rd + 4th week were spent living at home but attending the NCS centre point (QE College) daily where students assigned a Social Action Project and my group chose to raise awareness and fund raise for local charity & hospice LOROS after an interesting visit there. We decided to hold a Bake Sale at Krem Beauty Clinic and used social media to advertise it. We raised approx..£1000 for LOROS by doing Mehndi and selling cakes. Thank you to everyone for your donations. All the students who took part get a certificate signed by the Prime Minister.It was so educational, physically and mentally challenging but great fun. I would definitely recommend it to all 16-19 year olds to Sign up!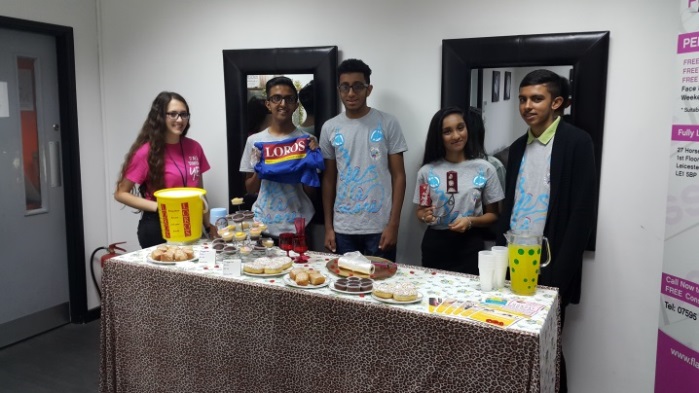 Exam Success
Congratulations to all the students who passed their GCSE's and A-Levels recently and secured a place for further studies!
Let us know if you wish to share your achievements, including any awards or exceptional results. Well done and good wishes to all the students from the Samaj Committee.
Future Events + Dates for your Diary.
AGM & Diwali event will be held at:
Shree Hindu Temple & Community Centre,
St Barnabas Road, Leicester.
12th November 2016 5pm-11pm
The schedule for the event:
5.00-7.00pm Meet & Greet
7.00-8.30pm AGM
8.30-10.00pm Evening meal
ELECTRONIC COMMUNICATIONS
Members are requested and reminded to register the email addresses of ALL adults in each household please. This may be done by sending email (including household details) to secretary [at] bardaionline.com
Sometimes due to time restraints we may not be able to send postal notifications. Many households, some with lone elderly members, do not use email so we kindly request family members to pass on Samaj news and activity details to the elders.
Got any news….?
If you would like to share your news item on the newsletter, please send it in to: secretary [at] bardaionline.com.
Newsletter prepared by

Mitesh Thanki
Varsha Modha
Anant Bhogaita