Some of our Samaj members recently visited the Light Up Leicester, a free public event hosted by the Leicester City Council between 3rd to 6th March, 2022.
It was a spectacular light and sound display across the City Centre drawing a huge crowd of spectators following a well planned walking route in a very safe and controlled manner, maintaining some social distancing. It was a brilliant opportunity to take photos and videos in a lively atmosphere.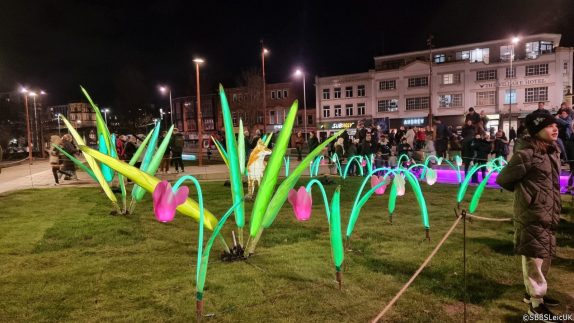 The weather was a little on the chilly side but dry. All the streets were well lit up and everyone crossed the roads safely at the pedestrian crossings. The light show was a small local effort to replicate the big displays in London which draws huge crowds to see the wonder of this light and sound show. Car parking and transport were all available. All the pubs, bars and restaurants were open for hot/cold drinks and the sweet shops too.
This event was of particular benefit to those youngsters studying arts and photography and to those keen sightseers and it appeared that everyone enjoyed themselves.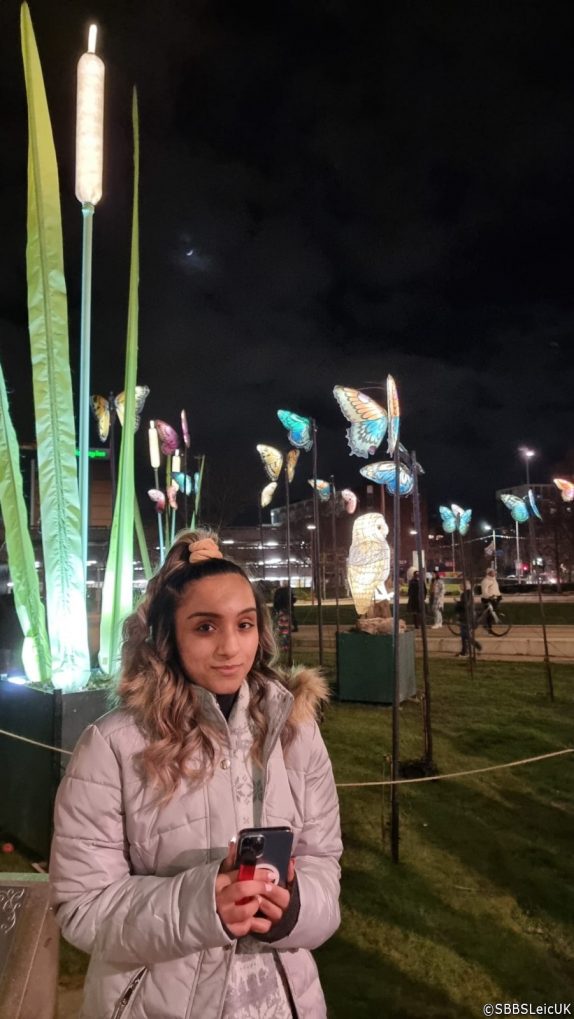 Some of the highlights were at the Town Hall (Fire show); the Curve Theatre (huge inflated structures) and The Ringed path near The Highcross Shopping Centre. If you missed it this year, check the Leicester City Council's website for future scheduled events like this in 2023.
Feedback and photographs provided by Mayank Pandit, Rahul Thanki, Varsha Modha, and Kaushik Vyas.