Samaj President Varsha Modha gives tips on what she is doing in the lockdown – Growing Potatoes at Home!
Updates to this story will be added periodically.
Update from Varsha – 9th May, 2020 – The potato bhaji coming through, thanks to the sun and the rain. Stringy roots are also visible in places, and these need covering with more compost. It's been nearly 2 weeks since I planted them.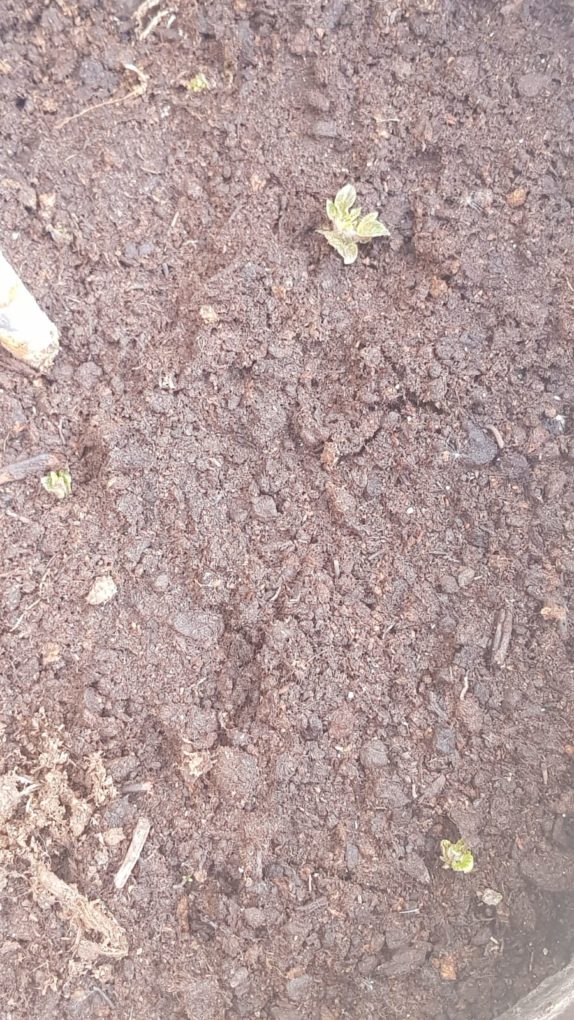 Update from Varsha – 17th May, 2020 – The photo below is at 3 weeks after planting. Potatoes are growing nicely.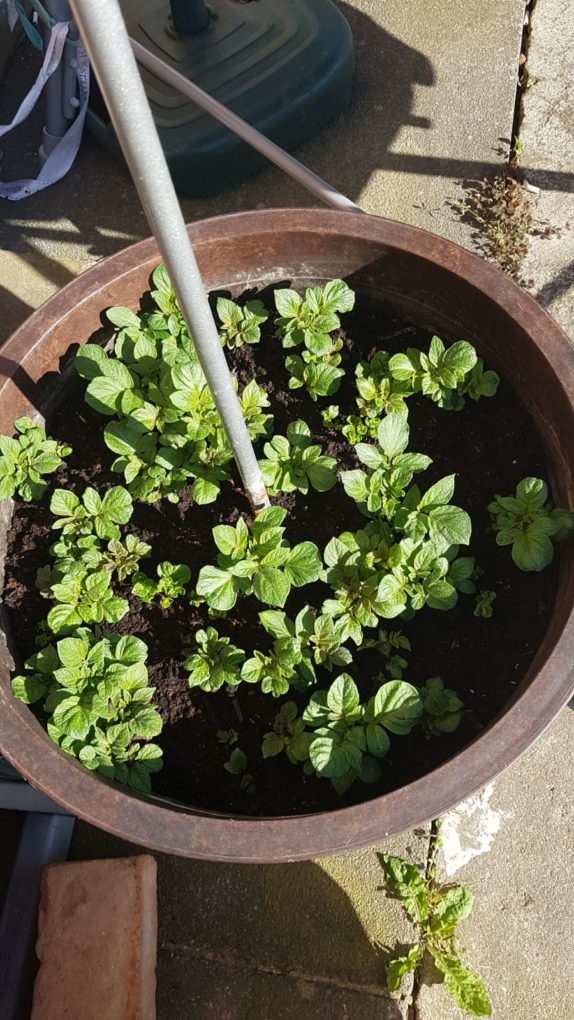 Next Lockdown Story – Vigna Modha