We have been forwarded details of an Art of Living programme that Samaj members may be interested to attend. Details are below.
You can listen to a selection of Art of Living bhajans by Sachin Limaye on 2 playlists (of 6 songs on each playlist) at the bottom of this page.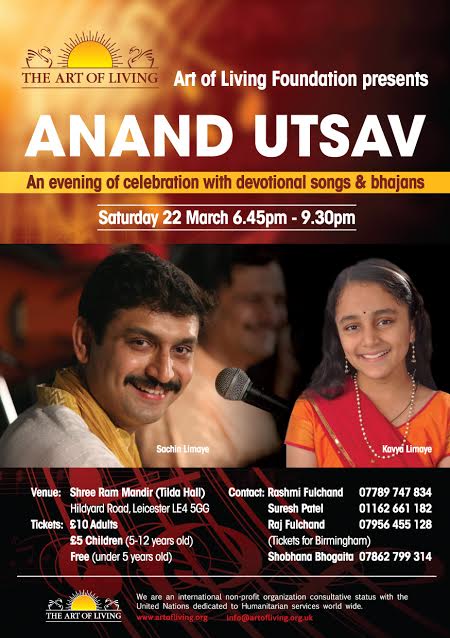 Playlist of 6 songs.

Playlist of 6 songs.