Harsh Ketan Thanki's Story of a Teenager.
I was born into a big family owning Ashapura Millers in Leicester, UK. There were no shortage of struggles as my parents were second generation immigrants settling into the UK. They were both working 2-3 jobs to try to make ends meet and make sure my younger brother Neal and I had the best childhood possible. Fortunately, by the time I was born, I had every comfort life could offer.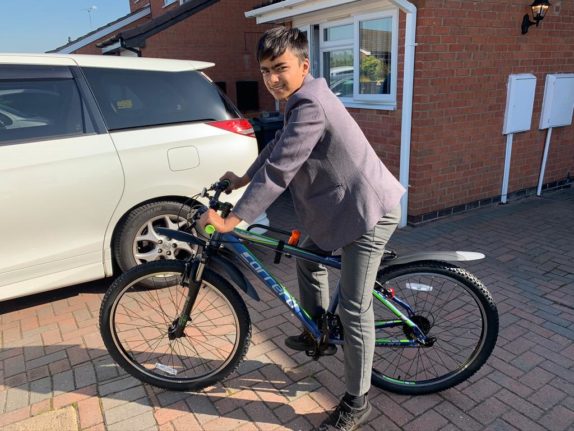 There's always pressure in looking up to my older, educated and successful cousins but I also see that as a plus point; lots of homework help and guidance should I need it. Also, they inspire me to do well at school and make my parents proud.
When I started my GCSEs, I was lucky enough to do some voluntary work helping at Kumon. This really gave me an insight of work and I have learnt many key skills whilst working at Kumon. I recommend all youngsters to take part in extracurricular activities once things get back to normal again.
I'm used to being very active. I've been playing football since I was 8. I also like to do cycling and discover the nature around me.
When COVID-19 struck and all exams were cancelled and lockdown – this was a huge blow for me. I knew that my predicted grades would not be a true reflection of the work I put in, I wanted to achieve the best. Rather than dwelling on this, I have started A-Level preparation on an educational site called Seneca Learning; it's free to use and I would recommend to students of all ages. Everyday, I do about 2 hours of revision of either Biology, Chemistry or Maths (my chosen A-Level subjects). After I've done my revision for the day, I like to play FIFA 20 on my PS4 and spend quality time with the family.
For me, lockdown has been really beneficial. That's why I strongly suggest to all youngsters to use this precious time effectively in lockdown – maybe find a new hobby or improve in your studies.
Hopefully the lockdown will be lifted soon and we can start to get back to normal.