Here is Management Committee members, Pravin and Vanita Bhogaita's lockdown story – Enjoying online courses.
Having retired from our dental practice, we are taking the time to create new and healthy habits so we can enjoy our retirement days. As we have a keen interest in our culture, religion and spiritual education, we were very pleased to be able to access online courses during the lockdown period.
We have done quite a few spiritual courses over Zoom during lockdown, tought by Sundarji and his wife Saraswatiji from London. They have been teaching regularly for over 5 years or so and have quite a few regular students. They come from an Ashram background of Adi Shankaracharya, very humble and are very knowledgeable. We have done the following courses:
Introduction to Vedanta course (10 weeks of 2 hour sessions)
Hanuman Chalisa (4 weeks of 1.5 hours session per week)
Tattva Bodha (10 weeks of 1.5 hour sessions/per week)
Bhagvat Gita Classes will run for 2 years, starting soon on Sunday mornings.
All these area available via Zoom. Not all courses are free.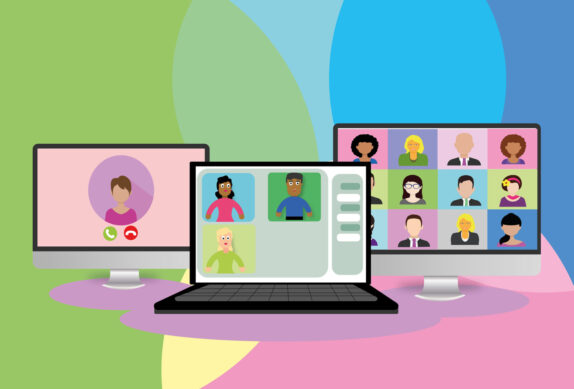 We have been fortunate to take advantage only because of this lockdown through Zoom, otherwise it might have not be possible to travel to a distant location for such courses.
There were a few students, who have adopted their teachings and to help fun some courses with their guidance.
Other free courses we have done were through the Brahmakumaris uk website on various topics relating to Hinduism, lifestyle choices, mental health, meditation etc.
We tend to go for courses that have been recommended by others so we know that they are safe to attend online.
Previous Lockdown Story – Mayank Pandit
Next Lockdown Story – Karishma Dave